Hong Kong's Most Responsive Domestic Helpers Employment Agency
Supporting you talented, experienced and thorough workers. King Fai Employment Agency listens and understands the needs of our clients, working diligently to help employers looking to hire foreign or local domestic helpers. We believe in finding the most harmonious match between employer and helper, and we pride ourselves on providing an efficient and professional service to every client.
Our goal is help people across the city live a stress-free life, allowing them to come home and relax without worrying about the housework. Hiring domestic helpers is simple and easy when you work with the experienced and talented team at King Fai Employment Agency.
Professional and efficient
King Fai Employment Agency is run by experienced consultants who speak fluent Tagalog and help you choosing the best helper. We pride ourselves on offering a responsible, reliable service. Working with us instead of direct hiring domestic helpers ensures that all of your employees are properly vetted and fully qualified upon arrival, ensuring a strong start to the business relationship.
Our domestic helpers agency differs in the rigorousness of our screening process. No two homes and two families are alike, so why should we provide an identical service? Our consultants will work with you to understand your precise needs and what you require from a helper, helping you sort through our available workers to find someone with the skills and experience that you require. Your lifestyle, your home and the make-up of your family will help guide your decision, so start a conversation with our staff today and find a helper that suits you.
A large pool of talented workers
King Fai Employment Agency has plenty of local and overseas helpers who have good working experience and technique, meeting your needs. Drawing from both local workers in Hong Kong as well as overseas helpers from Indonesia and the Philippines, we are certain to be able to find someone who meets your needs within our agency.
For more information on our service, or to schedule a consultation to start the hiring process with one of our consultants, don't hesitate to get in touch. Call today on (852) 2338 1767, or send us a message through our enquiry form or via email at ki[email protected] and we'll get back to you as soon as possible.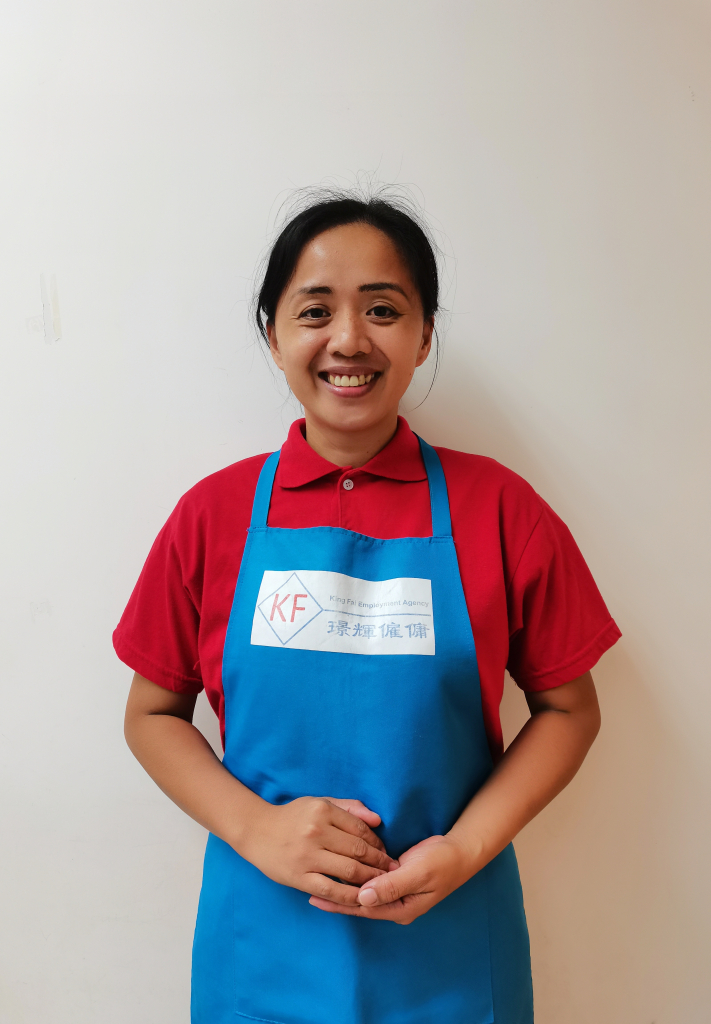 Maid No: KFFT-7956
Name: MARY GRACE LAPITAN
Nationality: FILIPINO
Marital Status: MARRIED
Abroad Experience: Hong Kong, Malaysia
Working Experience: Care of Child, Care of Pets, Household Works, Gardening, Cooking, Care of Toddler